This Read and Record episode features a performative readings of the zine "Chainsaw: Theory and Practice" by Catherine Lavoie-Marcus in complicity with non-disciplinary artist Johanna Householder.
Originally published in 2017 as part of the Viva! Art Action Festival in Montreal and inspired by Householder's performance work, the zine presents a conversation on the counter-usage of the chainsaw as an undetermined method for slicing the master's home, bad habits, bullshit, the historical framework, pride, and 'the real'. This reading is performed by Kinuk, the artistic collaborative duo of Ursula Johnson and Angella Parsons.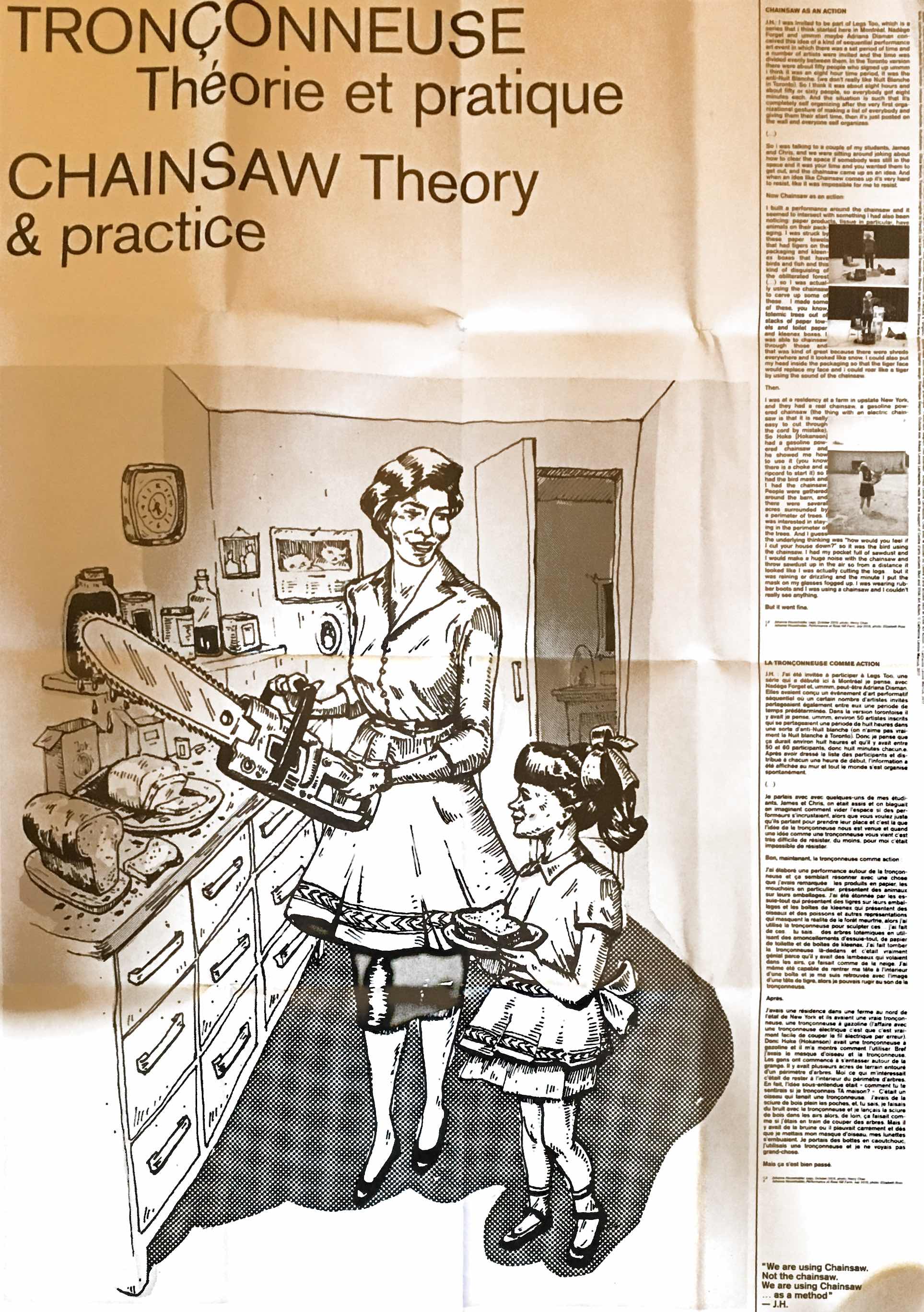 "Later, in the middle of the twentieth century, the chainsaw entered the forest and confirmed man to be at the center of everything. From one day to the next, the forest was cut down faster than it was able to grow back. Within the blink of an eye, time was inverted. It became faster:

To harm than to heal.

To lack than to fulfill.

To find oneself than to lose oneself."
For a hard copy of the zine please contact Skol – Centre des arts actuels Skol by writing to: skol@skol.ca
Reference: "Chainsaw: Theory and Practice" was published as a zine during Viva! Art Action, at Centre des arts actuel Skol in October 2017.